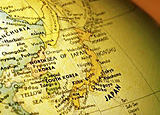 SERVING ALL PORTS IN JAPAN
Have you ever known that there are more than 150 commercial ports in Japan? We have complete sub-agents network all over Japan, and control everything from here in Tokyo on basis of 24 hours a day and 7 days a week for the most efficient and economical arrangement for our Principals. The modern communication media such as Network Computer System, Internet E-Mail, Mobile Phone made our 24 hours service much more efficient.
YOUR OPERATION DEPARTMENT IN JAPAN
There are many Owners who think their port agents are to act merely as their hands and foot for routine formalities as if they were a messenger, and in fact, there might be a few agents who should be included into such category. When you ship is in our territory, however we always think like Owners think, and act like Owners act. We are at any time ready to take an integrated part of Owners, and take over functions of Owners when your ship is in Japan. Please consider us as your Operation Department in Japan, and then you will surely feel relieved knowing your ship is in real professional hands.